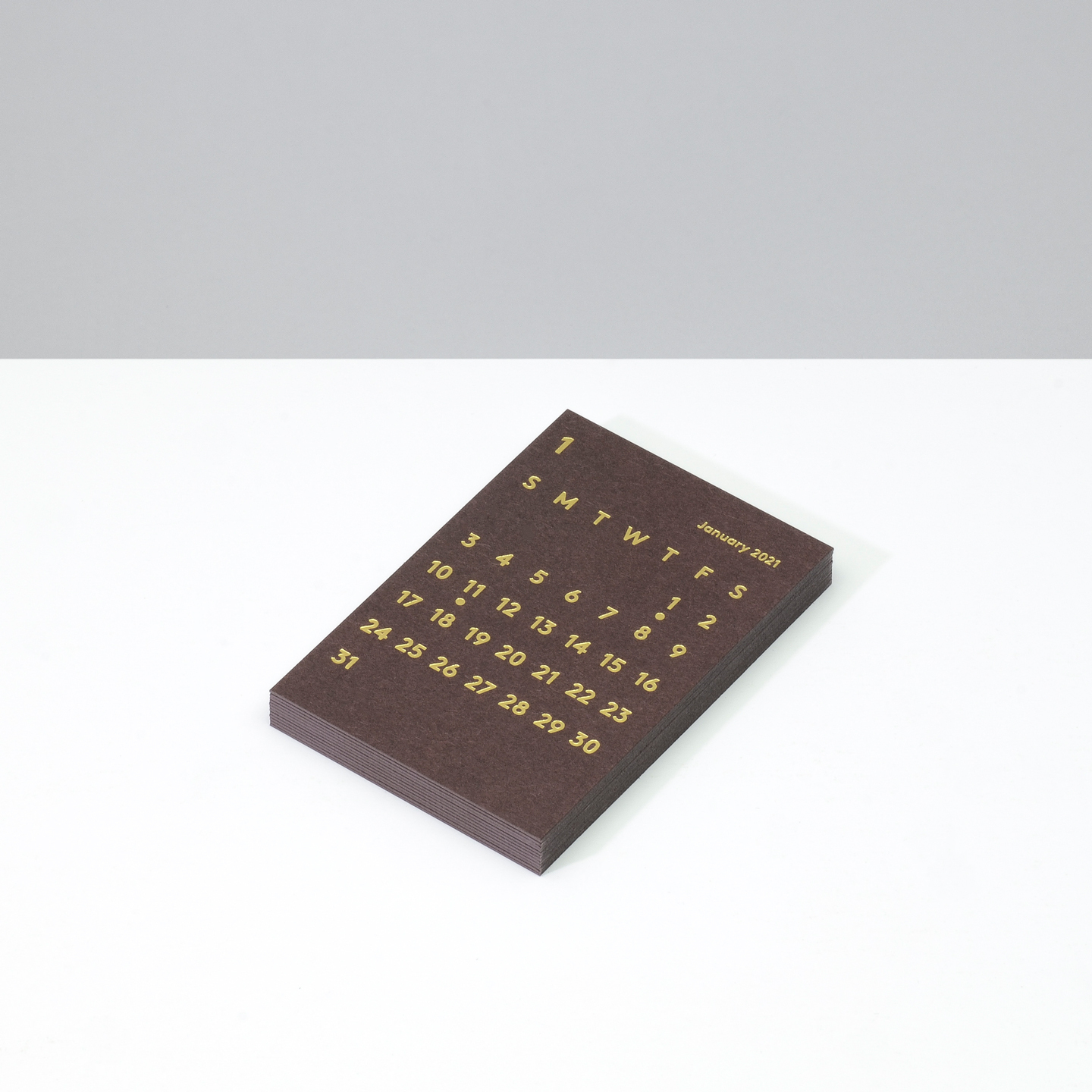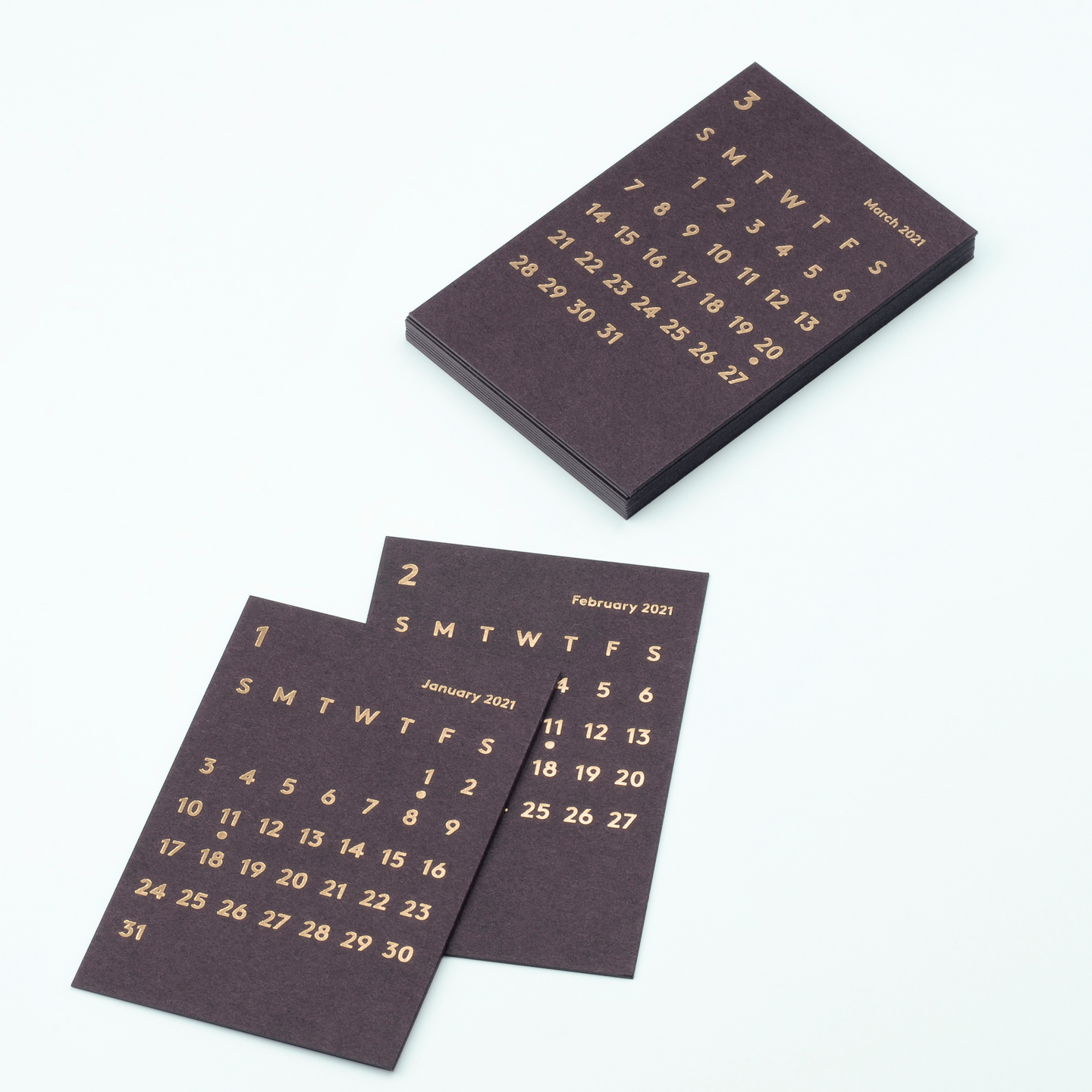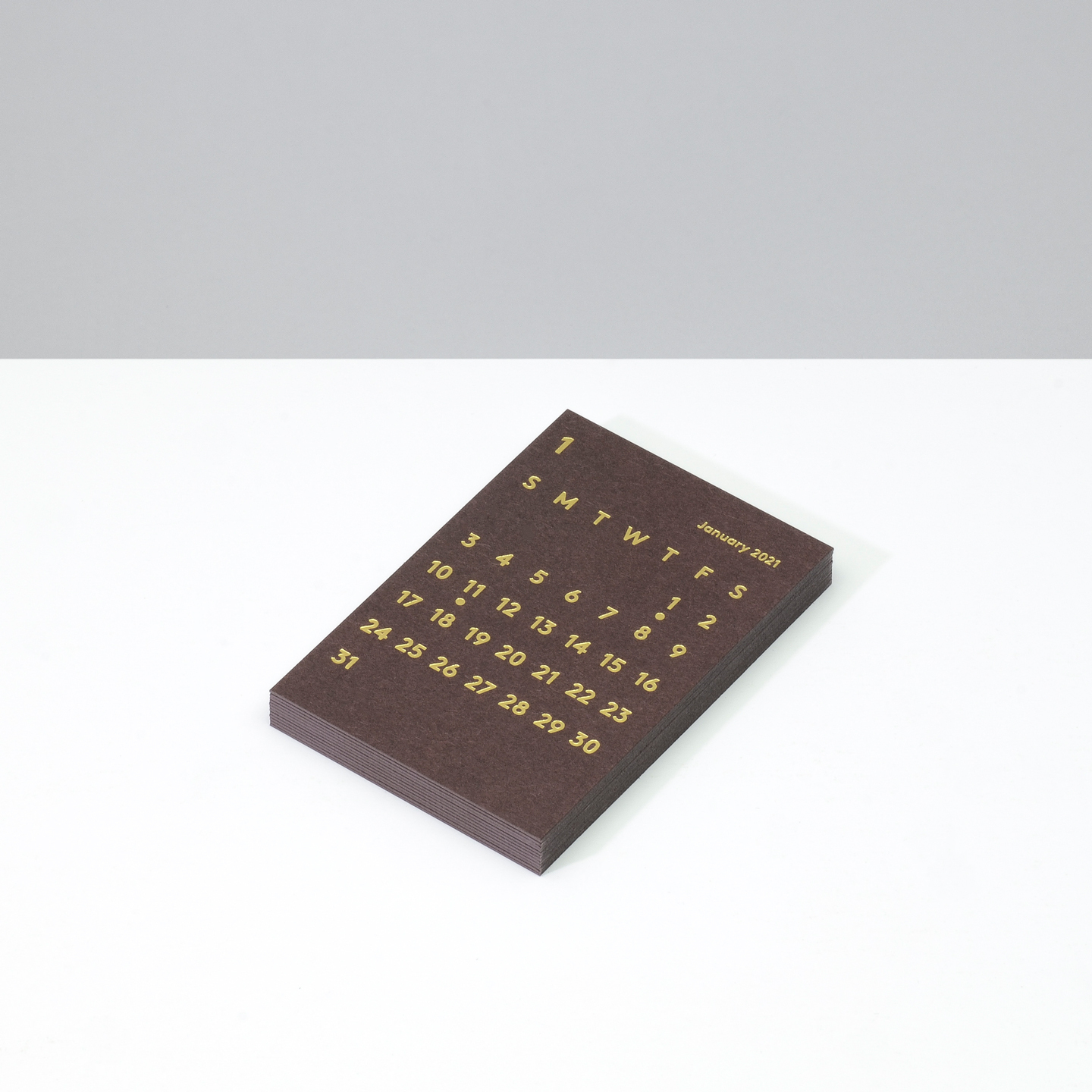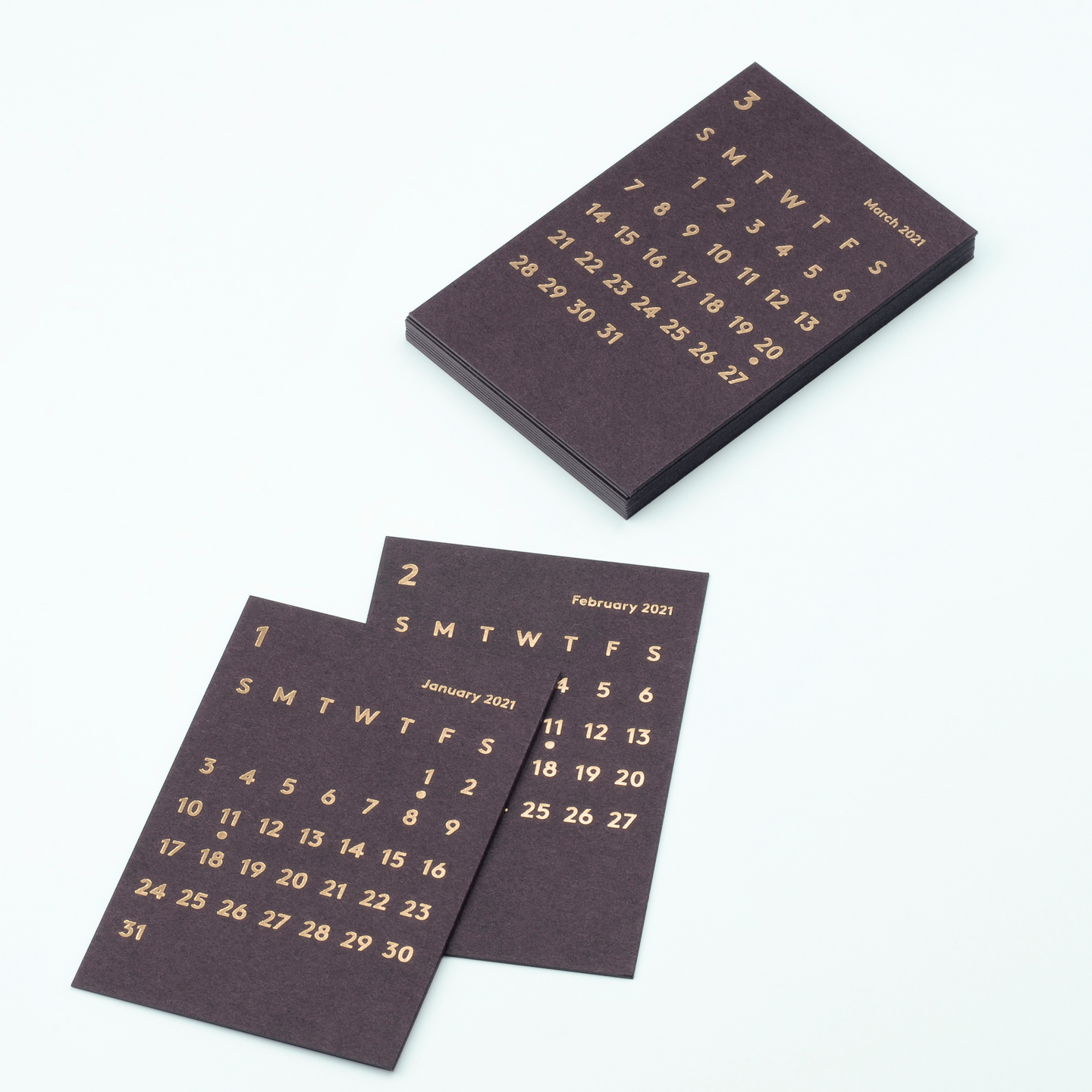 CLARA(クララ)専用のカレンダーリフィルです。優しい風合いの紙に大人しやかに輝く箔文字は、光の当たり方によって表情が変わります。

◯2017-2020年版の台座に設置してお使いください。
◯商品写真と実際の商品の色味や質感が若干異なる場合がございます。予めご了承ください。

ー

製品名:クララ カレンダーリフィル 2021 ブラウン
サイズ:W54×D8×H81mm(12枚を重ねたサイズ)
素材:紙、箔
箔色:ゴールド

日本製
*Tax included.
*Additional shipping charges may apply, See detail..
About shipping fees
The shipping fee for this item varies by the shipping method.
ゆうパケット又はクリックポスト

郵便受けに配達されるサービスで、差出日の翌日~翌々日のお届けとなります。

Shipping Fees are the same all over country inside Japan 330JPY
*Japan domestic shipping fees for purchases over 5,000JPY will be free.